Location: Whitehorse
When I was twelve years old my dad used to show me how to develop black and white photographs in our home darkroom. I was always fascinated by the magic of the image appearing before my eyes and to this day I am still in awe of the whole idea of photography and how it all works. The age of twelve was a long time ago and many things have changed since then, especially in the world of photography. I grew up using trays and chemicals in the dark, watching with excitement as my picture materialized, to working in the family photolab where the process became more automated and machines slowly started to take over. Today there are only remnants of the those magical days. Purists (as they like to be called) who still use film cameras and maybe even developer, stopper and fixer trays in their home darkrooms are themselves remnants.
Click the thumbnails below to see a larger image.

Although technology has changed how we get the physical image there is one thing that remains the same; the art form still requires the artist. This interview is all about Brian Boyle from Whitehorse, Yukon. Like me, Brian was introduced to photography at a young age but unlike me he has made it his life long passion and has been expressing this form of creativity since he was sixteen. I feel that Brian had a serendipidous moment back then. He was in Banff, Alberta and someone offered to sell him their camera. You almost can't ask for a better place to have one fall in your lap. And so it began…the young man, the camera and nature.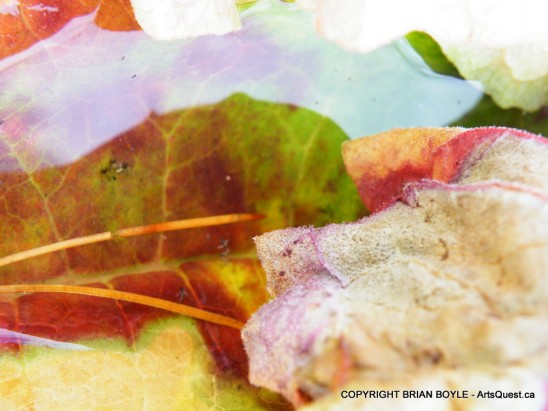 No matter where you see Brian today he always has his camera along. Some people say a dog is man's best friend but Brian might say, that for him, it is his camera. We met Brian along the riverfront in downtown Whitehorse for his interview and sure enough his trusty sidekick was along with him. He shared with us an old saying that reminds him to have it by his side; "What is the best camera? The very best camera is the one you have with you." I certainly can attest to that as regret has followed me around on a few occasions. Because Brian doesn't often break his adopted rule, nature rewards him with so many wonderful treasures. The Yukon is this photographer's playground. During the summer months the light presents itself in so many different ways; dancing and playing in the trees or shimmering like a billion sequins floating on the water. The summer light is long and keeps Brian busy and although there are more winter months in the north and it can be cold and dark, the snow is pristine and what light there is gives ample opportunity for that special shot.
Click thumbnails below to view larger images.

Brian's photography is as varied and vast as the Yukon landscape. He enjoys wandering about in nature but also derives great pleasure in searching through an empty parking lot and exploring the angles, textures and how the available light can create an intimacy with the most mundane and often unnoticed thing. He creates art with his eyes. The physical world and Brian are partners, sharing a moment in time never to be seen again by anyone; the only evidence that it existed comes from Brian's collection of memories and photographs.
If you would like to see more of Brian's work please click here, click here and click here.
Please join us as Brian shares with us his love for photography in the Yukon. We enjoy receiving comments and would appreciate it if you helped us spread the word about Brian Boyle on social media. Thanks!