Location: Watson Lake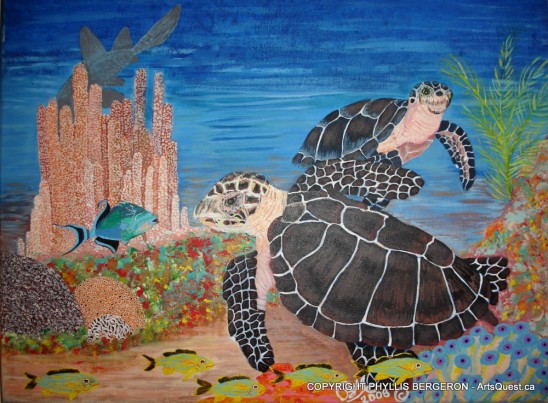 Home of the Sign Post Forest, our arrival in Watson Lake coincided with acrylic painter Phyllis Bergeron and her husband's plans to take off in their motor-home to Saskatchewan for a wedding. Along the way they would be dropping off seven puppies in Edmonton as part of the animal rescue program. Busy with her preparations, she initially thought we were there as art dealers and buyers, and was surprised when we asked if she was ready to start the interview. Her Smart car was already stored inside her studio/gallery, filling most of the floor space and her paintings occupying the walls all around. Unfazed, and with a quick wit and sense of humour, Phyllis easily went with the flow and we carried on as if the car had always been part of the decor.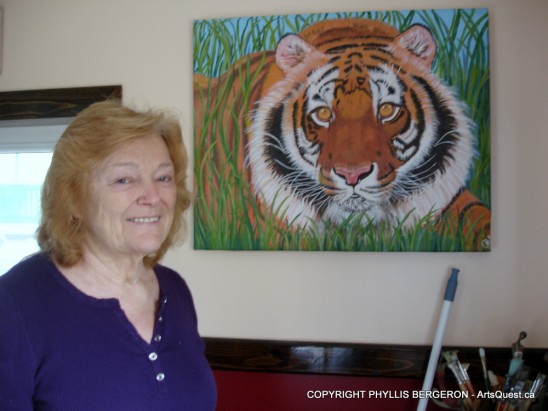 Phyllis has been painting for the last seven of the thirty-eight years she has lived in the Yukon and has done so without any formal training. Originally picking up a paint brush while in Mexico, she initially used Mexican cement paint to get a feel for it and to see if painting was for her. With a Mexican influence, her painting style is colourful and lively, much like her own personality as you will discover watching her video interview. Phyllis quips, "I paint in acrylics mainly because since the change of life I don't have as much patience to wait for that paint to dry." Originally painting flowers, she has deviated from this subject matter to focus more on animals and people and the stories that they tell.
Click on images to enlarge:

Phyllis not only gains inspiration from her Mexican subjects but also from the denizens of her home territory in the Yukon. With an abundance of wildlife to photograph, she loves to capture the essence of them in vivid colour depicting their social behaviours or just a pose in time. With the mosquitoes and black flies most likely larger and more abundant in the Yukon than around the Saskatchewan farm where she grew up, Phyllis prefers to paint from a picture as opposed to en plein air; not wishing to share her paintings, or her flesh, with the bloodthirsty beasties. An obvious lover of animals, Phyllis brought out one of the fuzzy puppies for a quick visit and snuggle before they were tucked away in the motor-home for their trip; a fitting end to our interview.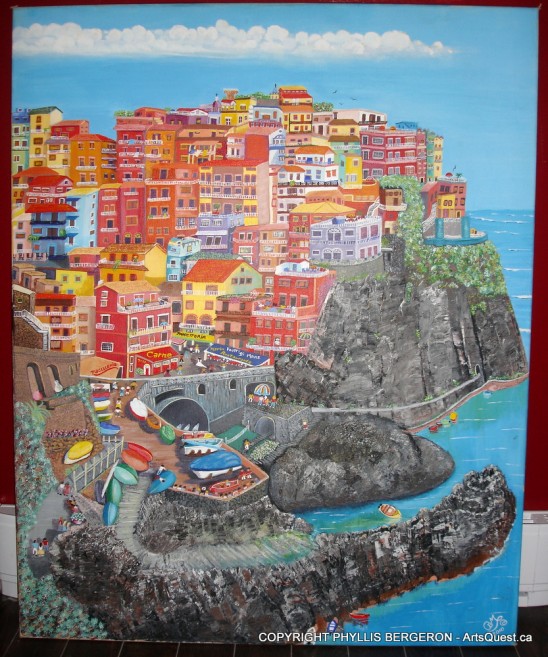 Please join us for Phyllis's video interview and feel free to Comment below and Share on social media: