Location: Tugaske
Is luthier David Freeman's friendly, laid back demeanor a result of living in the quiet little town of Tugaske, Saskatchewan and earning a living doing what he loves to do, or is that just him? Maybe it's a little of both! This peaceful community with no loud distractions is a perfect setting to get the creative juices going and could even cause the most fervent stock exchange trader to slow down and smell the roses. David certainly takes advantage of this idyllic setting, creating masterpieces of stringed instruments through his company Timeless Instruments, which he has been operating since 1980. We were lucky enough to catch up with David and learn of his fine craftsman skills at building fretted instruments through a tip from Dean, my mother-in-law's neighbour. Sometimes it's just who you know!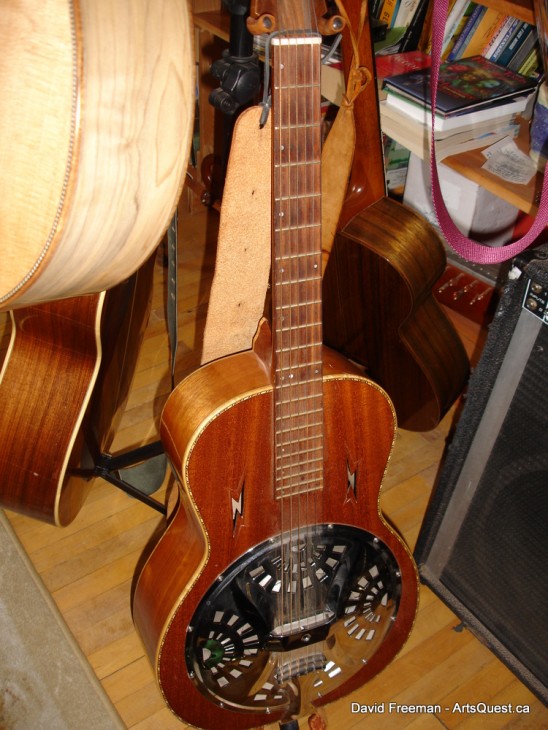 Timeless Instruments is a multifaceted business for David. In addition to selling his own creations for others to enjoy, he also provides lutherie supplies and mail order instrument kits to those more experienced or handy in the do-it-yourself woodworking realm. For those that have a desire to learn these skills, David also teaches seven week courses where he guides students through the labours and love of lutherie. Although David's shop is complete with all the modern saws and sanders, his preference is with the hand tools where he can have a closer relationship to the wood, get a better feel for the flex in it and determine the sound qualities for a sweeter tone. David's intensive course is all-encompassing, showing the uses of all tools, the structure/acoustics of the instrument, as well as all of the other steps that David outlines in his course description.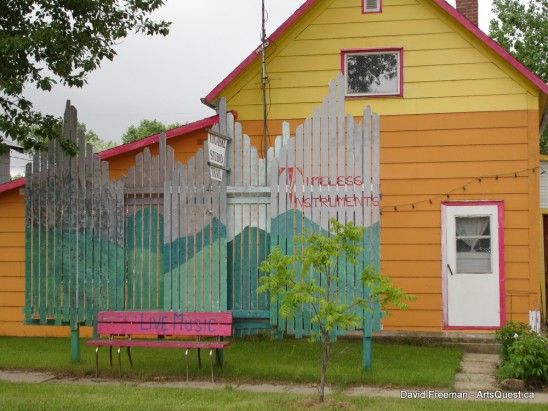 Take a look below as David describes the process of precision workmanship inherent in the fine craft of lutherie!
Luthier David Freeman in Tugaske, Saskatchewan from Corinne and Gary Funk on Vimeo.