Location: Ruthilda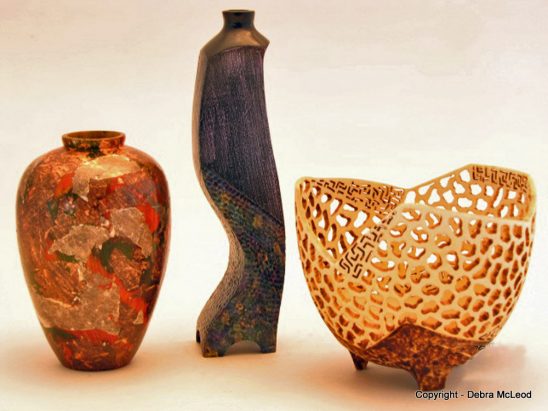 We went rolling down highway 41, then 21, and then 51 heading for Ruthilda, Saskatchewan on our way to interview wood turner Debra McLeod. The roads were long and straight but reminded me of a patchwork quilt. At times, Arty was rolling and swaying and skipping along. One of the nice things about taking the road less traveled is that you may find you are one of the only vehicles taking it, and although Gary still needed to be paying attention to not drive off the road or hit any Pronghorn we were both able to enjoy the sights along the journey. Another perk is you can stop on the highway for a photo opportunity or two which we did. At one point a local fellow stopped and asked us if we were lost. He obviously doesn't or hasn't seen a Vanagon around his area before because if it were me I would have asked if we were broken down.
We didn't know what to expect when we arrived in the town of Ruthilda with only a population of six people. It is quaint and tidy and filled with history. The original Ruthilda hotel was built by Pat Boone, and then in 1926 it burnt down but was later rebuilt. The town council finally passed a law in 1962 allowing women into the drinking establishment of the hotel. I could imagine from its current façade that in its glory days it was a brilliant white with red accents. In the window of the front door hangs a sign with Merry Christmas on it. I immediately wondered how many Christmases have since come and gone. It is fascinating to me to find a place like Ruthilda in the middle of nowhere. I do not mean that in the derogatory sense, it is just a place most people will never see unless they have a reason to go there, like we did.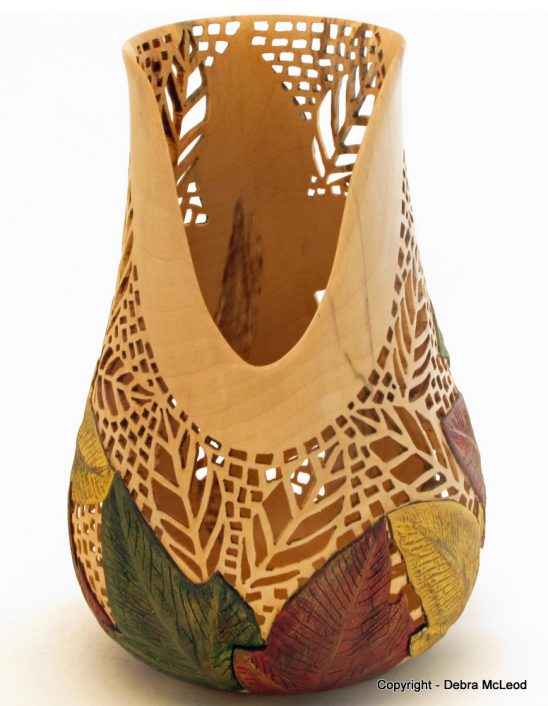 Deb McLeod lives on a quarter section of land with her musician husband Ian, their exuberant pooch and the cat. They built their home in that spot 6 years ago but a deep family history has its roots in the area. Deb is a journeyman carpenter by trade and so it only made sense that she did all the finishing work. By looking around their home, it is easy to see that Deb has an appreciation and the skill for fine craftsmanship. She has always had a love for wood ever since she can remember. Growing up on a farm, it was common to be building something whether it be fencing or repairing a barn. When she went to grade school she desperately wanted to take shop but because she is a female it wasn't allowed. But Deb would get her way and made a career from creating things with wood.
Click on image for larger view:

Nine years ago she asked her step-father to teach her wood turning. He showed her the basics and she has never looked back. Her shop is full of tools including a very impressive lathe with all the bells and whistles and many finished and unfinished pieces waiting for her attention. Deb loves turning wood, and each and every day she feels more excited about getting into her shop than the day before. The whole process is intriguing and exciting to her but she admits it is the decorating of her wood pieces that she really adores. The turned piece becomes her canvas, and for that reason her wood of choice is birch, a white wood with no visible grain lines. In the winter I ask Gary, "can you put another piece of birch on the fire?" whereas Deb says, "Ian I'm going to put another piece of birch on the lathe". I can tell you that Deb's work has made me look at birch in a whole different light. I'm not sure I can burn it anymore.
Deb is inspired by many things and often her best creative ideas come to her in the middle of the night when she is fast asleep. These mischievous ideas wake her up from her comfy slumber and then all she ends up doing is wishing for the light of dawn so she can get her ideas out of bed and make them come to life. She never has a problem with finding ideas, and sometimes the problem is having too many. Her latest series is three rather voluptuous pieces of wood that took on the persona of sisters. Soon she was looking at pictures of evening gowns that would serve as the decorations for these lovely ladies. Who knew wood and evening gowns would go together?
Click on image for larger view:

Please join us as we listen to Deb talk about her passion for the art of wood turning. Please help us spread the word about Debra McLeod and her art by sharing through social media and email. Thanks!