Location: Pipestone
Gorgeous Sunset in Hartney, Manitoba
Before I post our next artist blog and interview, I thought I would share some highlights and discoveries of our journey. We are currently in Ontario but haven't really updated our adventures since Saskatchewan. When we crossed over the Saskatchewan/Manitoba border (first time for Gary, Marli and me but not sure about Arty), I half expected it to look completely different than Saskatchewan and Alberta. I was surprised when it did indeed have some obvious differences. The first thing I noticed was the shoulders on the highway were graded but not paved and there were surprisingly many more trees. It is still relatively flat but the farmers seem to farm around the many clumps.
We arrived in a desolate looking place called Pipestone hoping to find cheap camping with the basic but necessary amenities; bathroom. What I found was a rickety broken-down outhouse with the door on one hinge. This has been one of our challenges living on the road; trying to locate free or bargain priced campgrounds as we are working on maintaining a relatively strict budget and, in fact, come under budget if we can. This campground was no bargain at $20/night and so we moved on.
Another challenge we have faced is the internet usage. We purchased a mobile internet stick from Telus before leaving Calgary and discovered three things about it so far; it is possible to use most if not all of one's 2 GB's for the month in less than a month, it is basically useless if you are visiting Manitoba and parts of Ontario, and don't try to use it if you just crossed over the USA border back into Canada or you may find, like we did, 15 MB of data used and roaming charges of $5/MB. Man, there is so much you can learn from experience!
Our next stop was Hartney, Manitoba where we found Pat Jackson and Janice McBrien for our next two upcoming interviews. The road into Hartney left a lot to the imagination when it comes to improvement and so it crossed my mind what we might find for a town. We were both pleasantly surprised at the quaint little community with adorable small town charm. We found the campground to be just what we were looking for and a bargain at $15/night. The internet problem still loomed but we found that driving around will sometimes lead to the discovery of unsecured internet. In this case, the local library was to be just the place for it and we were able to find some more low cost camping possiblities from a website called FreeCamping.com. The next day, after our interviews, we were on the road again heading east in search of the next stop.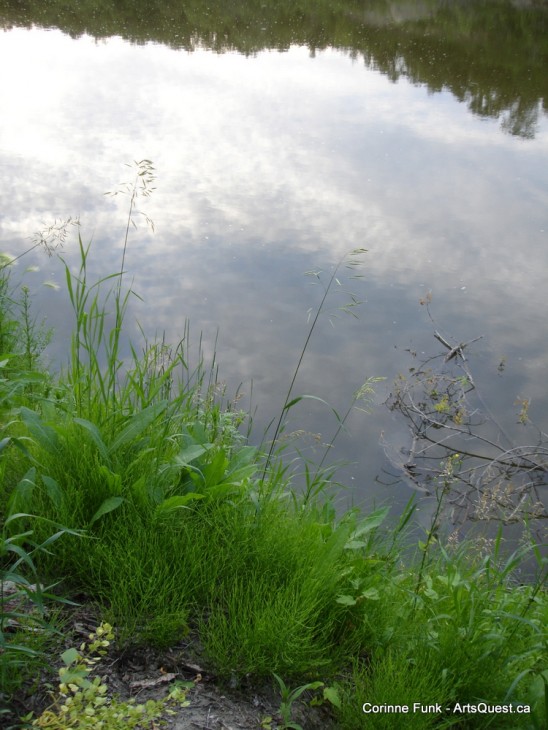 Wawanesa would be our next stop (home of Wawanesa Insurance). Their municipal campground will be lovely when it is finished but in the mean time we stayed the night for free as it wasn't officially opened (meaning we could stay but no money was changing hands at that point). Wawanesa reminds me of another challenge we have faced especially in the rural prairie provinces when it comes to eating. These communities have tiny little grocery stores with basic prepackaged foods that Gary and I don't eat so it has been hard to find organic choices and even whole wheat bread (although there has been a nice selection of local meats). As we have noticed, many large vegetable gardens are growing in almost all the backyards and so I assume there is no demand for what we are looking for. Moose Jaw, Saskatchewan had this awesome organic store called Alternative Foods which we took the opportunity to squeeze as much food as we could in our tiny fridge. Two other lifestyle choices that are important to Gary and I are composting and recycling. The best thing, I have found, is to avoid packaging as much as possible but there again even the produce seems to come wrapped in plastic with a styrofoam tray. We do cart around a bag of recycling until we can find a place to deposit it. As far as the composting goes, we find an appropriate place along our route, dig a small hole and bury it and then let Mother Nature take it from there. There are certainly many logistics to work out on this trip and I am sure there will be more to come.