Location: Napanee
Today we are just east of Twillingate, Nl just west of Fogo Island.
We are almost at our half way mark (St. John's, Newfoundland) of our lap around Canada and I would have to say it is filled with amazing people; and as far as I know none of them are famous sports figures, actors or politicians. Gary and I have had the unmistakable pleasure of being free from all media outlets and therefore have discovered many things about our part of the world in Canada and the people living here. Most people are good, kind, caring and honest folks.
Here is a glimpse into some of the people we have met.
In Napanee, Ontario, I randomly approached a guy on the street to ask directions to the tourist info centre and the next thing I knew, photographer Geoff Webster was offering to be our personal historical tour guide around the town. We spent a little over an hour with him and had the opportunity to meet his friend Holly who is a local jewelry designer and co-owns Frayed Around the Edges with her partner Ingrid, a clothing designer. Both Ingrid and Holly are strong advocates for buying handmade and buying local.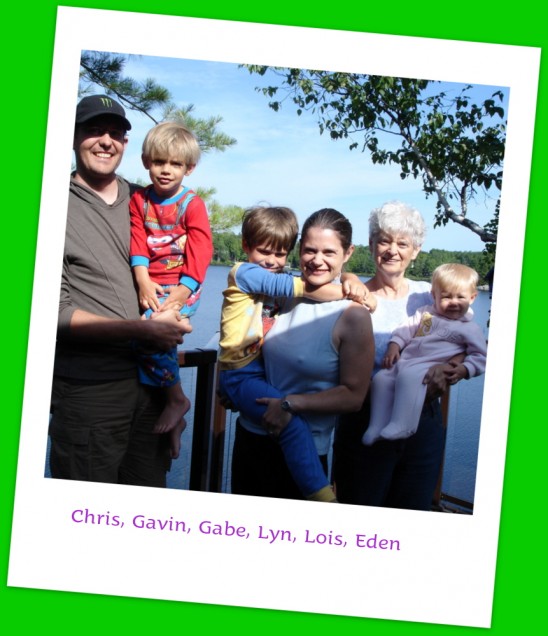 Lyn came up to Gary at the closed tourist info centre in Marmora, Ontario and asked if she could help him find something. He explained what we were doing and then without hesitation, Lyn invited us to stay at her mom's cabin on Twin Sisters Lake about 15 minutes outside of town. We swam in the tepid water, enjoyed a scrumptious dinner and got to know a little bit about her and her family. Gary and I found out that her dad had passed away this past January and this was the first time her family and her mom had been to the cabin without him. He spent 30 years building the family cabin where Lyn and her sister grew up but unfortunately wasn't able to fully complete it. What he did complete in his life time were a few volumes of wonderful family memories that will be his legacy for generations to come. I have to admit I was completely surprised after finding out about her father that Lyn would have invited us to stay but I am glad that she did as Gary and I thoroughly enjoyed our time with them. Thank you Lyn, Chris and Lois for adding another wonderful memory to our journey!
In Peterborough, Ontario a nice man by the name of Jack rode his electric bicycle up to our picnic table. He came to admire Arty and stayed for about a half hour, regaling us with some of his life stories from the past 85 years. Jack was never a rich man but he always had what he wanted in life. He says you can have all that you want, just not all at the same time. Some good advice I'd say. He told us about the 58 cars he has owned over the years. Most of those he has bartered or traded for or found ways of acquiring without getting into debt or going to jail. As a matter of fact he tried to trade us a collection of antique clocks for Arty. His dream is to get his hands on a Westfalia and travel to Alaska.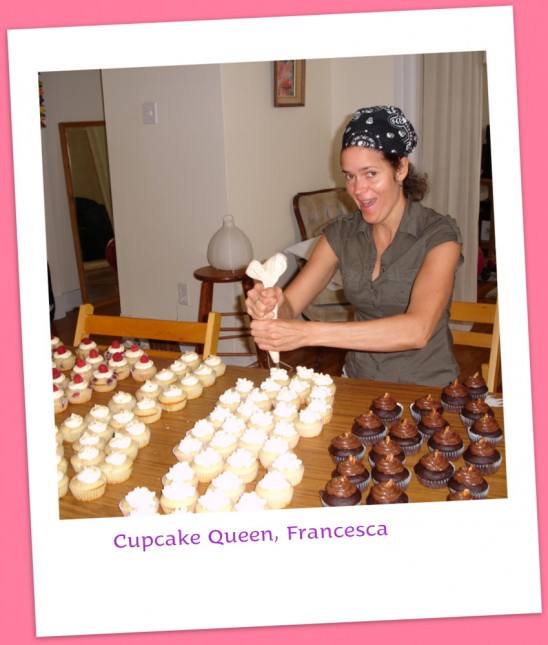 In Sherbrooke, Quebec, Francesca accepted our CouchSurfing request even though she was super busy. She made us a wonderful squash soup with a roasted eggplant and feta cheese side dish and even hooked us up with an artist to interview in her area. When our stay was over she sent us on our way with a container of her delicious gourmet cupcakes. Crave Cupcakes, eat your heart out!
It has been our modus operandi on our trip to be last minute with our CouchSurfing requests because we don't really know where we will be or when. CouchSurfing diva France from Edmundston, New Brunswick answered our call for a last minute couch. When we arrived at her home she greeted us and in the same breath was giving us instructions about the shower, internet WiFi and use of her hot tub as her and her daughter were running out the door to attend a family function. If we arrived a few minutes later we would have found a note stuck to the door with all the pertinent information. It is amazing how trusting people are! France told us later that it is better to think the best of people rather than the worst. When her and her daughter arrived home, we shared some laughs about gas station mishaps (ie. forgetting to pay and being surprised to see the police at your door) and some of her more colourful Couchsurfing guests. Although our time spent with France was brief, it definately was not without quality.