Location: Calgary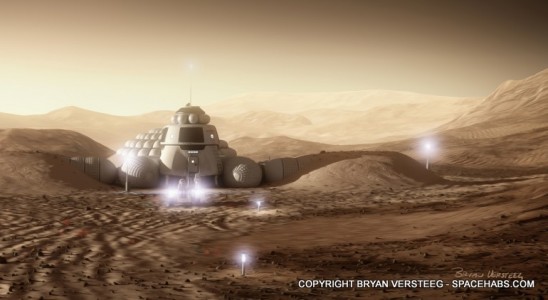 I am undeniably in love with Earth! I love the plants, the animals (humans are animals too), the fish, the insects, the birds, the landscape, the seascape, the biodiversity, the interdependence and on and on. I love how I can breathe the oxygen rich air while walking through the Boreal Rainforest. I love how I can feel the sun, the rain or the snow on my face when I am outside. I find it difficult to describe the feelings that I have for Earth but I am sure some of you understand. My eyes are welling up as I type these words. This emotion comes from my consciousness and from my heart at the joy the earth gives to me every second of my day but it also comes from an awareness that Earth is dying. Whether you believe it to be because of some natural cycle and therefore there is nothing we can do about it, that it is dying at the hands of humans, or that it is not dying at all, that is for you to decide from your heart. By now you are probably wondering what all this has to do with art. Well, what if Earth gave its last gasp in the not so distant future? What would we do? Where would we live? How would we live? It is challenging for me to understand that it could be possible to inhabit another planet, like Mars for instance. But what if it were possible? What would that life look like?
Click the thumbnails below to see a larger image:

Bryan Versteeg is a conceptual design artist for space exploration who currently lives on Earth in Calgary, Alberta. He is the artist that gives clarity in visual form to what those answers to my previous questions might look like. Although I would not leave our little blue planet for the littler red one, there are many people who would. In fact, there is a space project underway called Mars One and so far two hundred thousand people have signed up for a one-way ticket to a new life. When might this all happen? Surprisingly enough, it could begin as soon as 2025.
Click on the thumbnails below to see a larger image:

Without Bryan Versteeg's detailed artwork I assume the idea of living on Mars would seem like another Star Trek episode to most people, and it would be a stretch to think this could become reality. Bryan spends countless hours researching his next image even before he sits down to his computer to start his design. Reading technical space exploration articles and what are called white pages from NASA, as well as consulting space exploration experts from around the world gives Bryan the information he needs to start to design a space habitat, meteor mining equipment or even a football stadium. Bryan's relationship with his space exploration colleagues is one of mutual benefit. They have a vision of what needs to be built and the knowledge on how to overcome the extreme difficulties of living in such a foreboding environment, but the final piece to the puzzle in order to bring it all together for the average Earth citizen, and perhaps even themselves is Bryan's ability to make it come to life with his designs and his final art pieces.

Because I lean hard toward the preservation of life on Earth, I had many probing questions for Bryan on and off camera. I was especially curious about why he thought people would leave our planet instead of simply mending and healing the earth. But of course there is nothing simple about that. Bryan sadly stated that although he loves Earth as much as I do, he doesn't believe that people will change. We have such wealth given to us courtesy of nature but it is strictly a one-way take relationship many of us have with Earth. On Mars there is nothing to take for granted like we do here, and being sustainable is a matter of life or death; on Earth it is still currently seen as optional. Bryan says that everyday is precious to him whether he is walking his dogs in the park on a frosty fall morning or delving into the next space design project. He lives in the present while keeping an eye on the future with an understanding that tomorrow may never come.
Click on the thumbnails below to see a larger image:

Bryan's art is a place where creativity coalesces with science. It is a melding of imagination and facts. Although Bryan is an artist his work, like the work of his scientist colleagues, is dictated by the constraints that outer-space places upon them. He is constantly thinking through every step as he designs and as he says the final result may never be the final result. For now it is really only his best guess. Bryan may find his designs in physical form with human inhabitants on Mars one day but for now they hang on the walls of those fascinated and enamoured with outer-space. To see more of Bryan's work or to purchase an image of your future home on Mars visit his website at Spacehabs.com.
Please join us as Bryan talks more about his art and what drives him to create it. We appreciate your comments and to help spread the word about Bryan Versteeg on social media and through email. Thanks.