Our first visit and stop in Quebec landed us in Vaudreuil-Dorion, where not only did Martine Dugal await us as our gracious Couchsurfing host, but she also happened to be an accomplished artist and willing participant for our blog interview.
Martine lives in a cute little apartment within the hustle and bustle of a busy street above a fancy restaurant. It seems to suit her as she is a woman always on the go between her job, art work, singing, bicycling, boxing and family get togethers. The first thing we noticed about Martine was her friendly, welcoming nature, sense of humour and easy laugh. She is one of those people that defines an effervescent personality!
After enjoying a wonderful meal and engaging conversation with Martine, she introduced us to her various artistic outlets. What we found out is that her foray into new artistic mediums has had an almost "heroic" approach to it. Mild fear mixed with a bit of trepidation that is overcome by excitement and a passion to pursue, improve and achieve in that art form, leaving fear in the dust!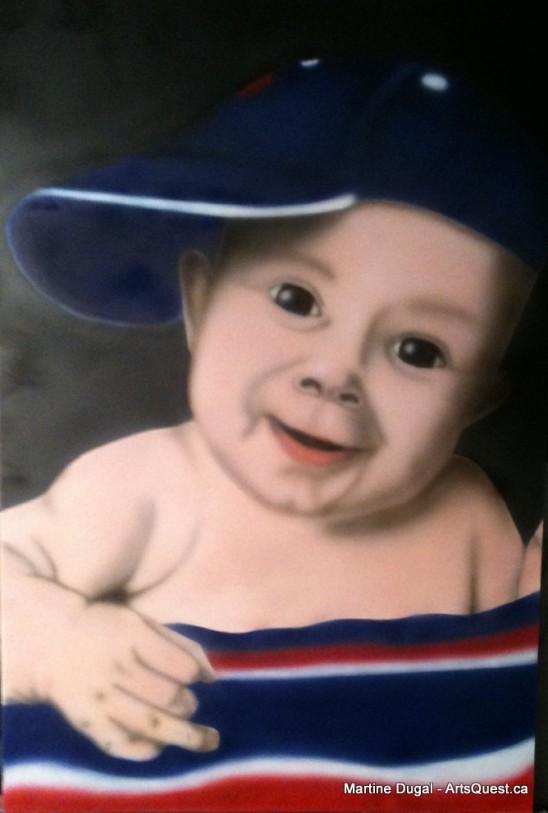 Martine's open spirit blends well with her openness to try various art mediums, whether from her own inclinations, or at the prompting of others. For instance, Martine had first started oil painting at the suggestion that each family member make a hand made Christmas gift for another member; her sister being the lucky recipient of hers. Her brother-in-law, having been just layed off from his job, proposed that he and Martine take tattoo art lessons and open up their own business. He subsequently found other work but Martine carried on with the plan of becoming a tattoo artist. Her paintings by air brushing, such as you see of Tom Waits and the eastern influenced statue figure in her video interview, was also a suggestion from someone, and as you can see Martine has taken her creative flair to this new medium quite nicely. Martine has also been singing since she was very young, but it was her appreciative listeners that encouraged her to cultivate her singing talents.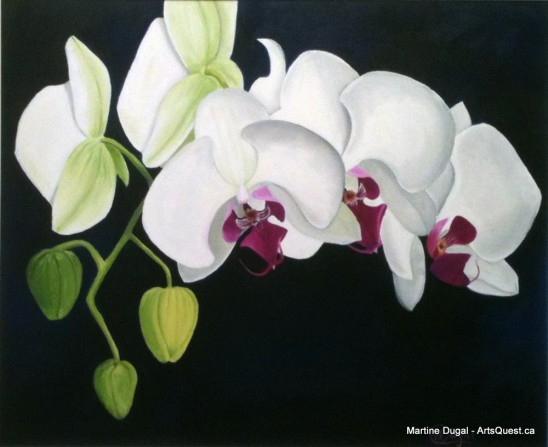 Although we did not discuss Martine's love for singing in her interview, it would be incomplete not to give you a taste of her remarkable voice. Click on the links below to hear some samples of Martine's awesome singing of various cover tunes on YouTube:
1. Someone Like You by Adele – cover
2. Demo sample. Singer: Martine Dugal
Enjoy some time with Martine in her video interview below and please feel free to leave a comment!

Martine Dugal from Corinne and Gary Funk on Vimeo.