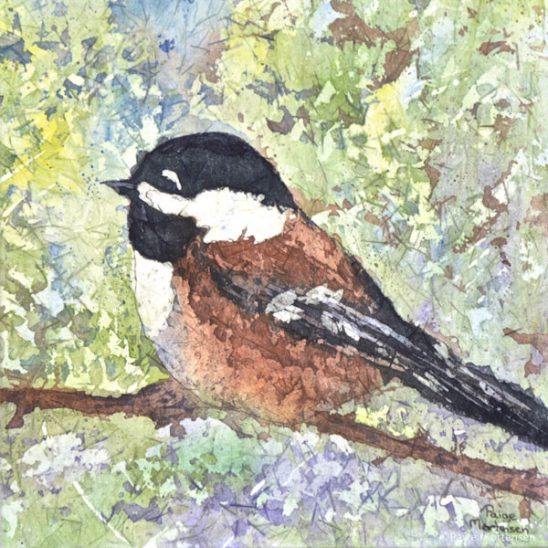 As we approached Saskatoon, Saskatchewan little did I know that we were arriving to the place that is known as the "City of Bridges". Actually, I knew nothing about Saskatoon overall. Gary and I have always just taken Circle Drive that bypassed Saskatoon on our way to northern Saskatchewan for our paddling trips. On this particular trip we were there to meet artists, and one of the side benefits to that is finding out about the place where they live. Saskatoon was established in 1882 as a Temperance colony. Today it is a diverse and vibrant place where people of many different cultures call home. The population is roughly 270,000 and growing at a steady pace on both sides of the South Saskatchewan River. It is the river that made it necessary to span eight bridges within the city. There are new ones being built and old ones being dismantled along with the visual reminder of their history.
So what do these bridges, vintage doors and daisies have in common? Much more than you would think, starting with Batik watercolour artist Paige Mortensen. When I went looking for artists to interview in Saskatoon, Paige's work intrigued me immediately. I was familiar with Batik as a wax-resist technique used to die fabric and create stunning patterns as a result, and initially this is what I thought Paige was doing with her artwork. It turns out the idea is similar but the materials used are completely different. Paige uses Ginwashi rice paper instead of fabric, watercolour paints instead of dies, and paraffin wax instead of bees wax or sticky wax. I was really looking forward to finding out more.
Click on images to enlarge:

Paige's studio is on the third level of their 4-level split home. There is an extra kitchen which is perfect for helping with the whole process, decent sized windows for natural light and finished and unfinished pieces hanging all around. When we entered Paige's work space the first thing she showed us was not her art, but rather the stool she sits on to do her work. It used to be her mother's high chair, and other than the upper part now just a memory, it was lovingly the same. In the corner, carefully embracing some of her art supplies, is an old chest her grandfather had made which remains in it's original condition. These things were the start of our understanding of what inspires Paige to create the pieces that she does.
As I get older I find myself becoming more and more nostalgic and reaching out for fond memories of my family and friends and our experiences together. And I wonder about other peoples experiences, even those whose faces I have never seen or whose voices I have never heard. As I listened to Paige talk about her work and in particular the subjects of her work I could see we were connected in this way.
Click on images to enlarge:

So what do the bridges in Saskatoon, vintage doors and daisies have in common for Paige? They contain sweet memories of her past and stir up curiosity about a past. As the bridges get older and need to be replaced she begins to ask questions about who built them. Melancholy hangs in the air because she knows that one day they will no longer be visual reminders of Saskatoon's past. Realizing this, Paige is now on an artistic mission to rebuild these relic bridges as a Batik watercolour so they, and the memories that surround them, can be preserved. The vintage doors hold a similar curiosity for Paige. When she and her husband went to Europe the doors, knockers and knobs became the subject of her fascination, and when she got home the subject of a series of paintings. Who lived behind that door? What were they like? Where did they go? As for the daisies, Paige is actually allergic to flowers but her grandmother always appreciated the single Gerber daisy she used to take when she went to visit. She finds beauty in flowers as a subject and as a memory.
Click on images to enlarge:

Check out Paige's interview as she talks more about the Batik watercolour process and gives a little demo. Also, we would appreciate it if you would help us spread the word about Paige Mortensen and her work through social media and email. We thank you in advance for sharing and commenting below.