I love looking at clouds in the sky. The prairie skyline is ideal as a giant blue canvas for displaying big ones, white ones, fluffy ones, dark ones and menacing ones. When I had the chance I would look up and gaze at them for a few minutes to give my eyes a rest from the blue canvas of the computer screen as Gary piloted Arty down the highway toward Saskatoon, Saskatchewan. Cloud formations have always fascinated me and without fail my imagination always found a dog, a flower or a face floating effortlessly in the sky until they either melted away into thin air or transformed into something else for my eyes to see. This interaction between me and the clouds is an intimate one; other people may see something completely different or nothing at all. I see some forms of art in this way too.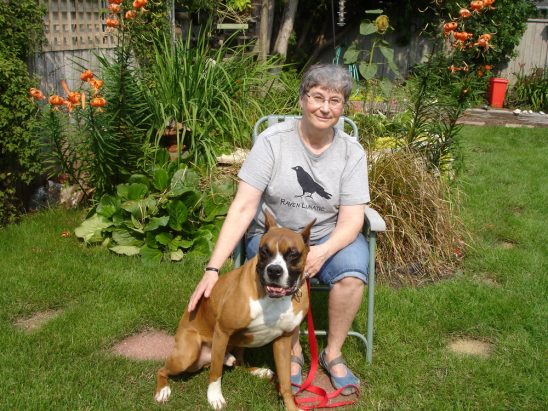 When we arrived at art photographer Judy Wood's house we were invited in to a home where art is created but also where it lives. Her house is filled with pieces that she has collected from many of her peers. It was lovely to look at the variety hanging on the walls and displayed around her living room; all different shapes, sizes, subject matters and media to be enjoyed not only by Judy herself, but also by fleeting visitors like us. She quipped that the walls were shrinking and space for hanging art was now at a premium. It always feels so good standing in a room filled with creativity.
Click on images to enlarge:

Judy and her husband had an extra floor added to their house several years ago complete with lots of big windows, sky lights and plenty of floor space. This is Judy's creative sanctuary and she uses every square inch of it. She has a few different stations set up for mixed media work, her art photography and encaustic pieces she works on when winter sets in. And, it was obvious by all the finished art pieces hanging on display that Judy makes good use of her studio.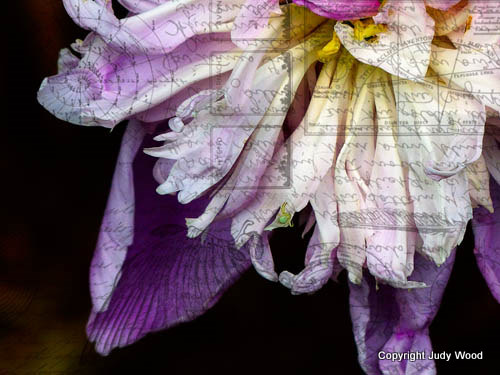 After graduating with a fine arts degree it was stained glass that captured her attention at the time. Today, exploring the world through the lens of a camera and then telling a different story with the help of technology is what she loves to do now. At the time, trying something new was both exciting and challenging. Judy was always interested in photography but hadn't really pursued it until her husband bought her a digital SLR camera. Her new creative passion came with a steep learning curve, including teaching herself how to operate her camera and finding her way around Photoshop.
Judy's photography doesn't really look like a photo once she is finished with it. She is always excited to spend time in nature taking pictures of things like ravens and crows, horses, trees and iconic prairie buildings like grain elevators and tired, old farm structures. As a potter would refer to clay or a painter to paint, these images are the raw materials for the art that will emerge later. At the end of it all it is really difficult to discern what part is the actual photograph. Like the clouds in the sky, Judy's artwork allows the viewer to have a one-on-one personal experience with it. We all get to see and feel something different about her pieces. They are interesting to look at and they give my imagination the opportunity to do just that, imagine whatever I want.
Judy lives and creates in Saskatoon, Saskatchewan. She shares her life with her husband and their rescued Boxer Rony. Be sure to watch her interview with us and help us spread the word about Judy and her artwork through social media and email. Also, we love to hear from you so feel free to leave a comment for Judy as well. Thank you.