When we planned a trip to Vancouver Island in April our intention was to meet with some of the artists we didn't catch up with the first time around. One of those artists was Norma Jackson. Norma lives in Duncan, B.C. with her husband Rodney and their cute little pooch. She is an award winning, eclectic, acrylic painter who often incorporates sculpture into her pieces. When she is not working on her own projects she spends time sharing her knowledge and inspiring others to discover their creative potential in various workshops she holds in her studio or takes on the road.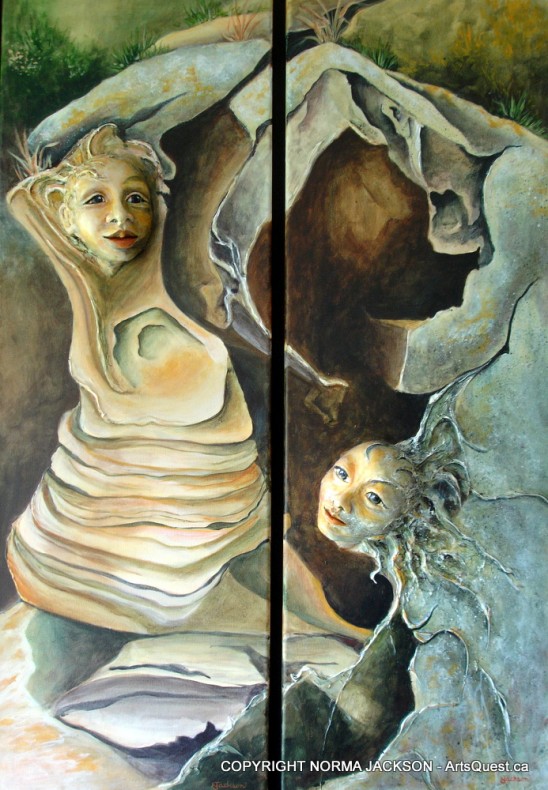 It was wonderful talking with Norma as she reminded me that when you have an intention for your life you must pursue it no matter how scary it may seem at first. Norma started out like many of us, myself included, speeding down the life long job highway only to discover; "this is not for me!" Not to say that a job doesn't serve a financial purpose and is even sometimes fulfilling, but this route, from beginning to end, doesn't suit everyone. I can't say exactly how Norma came to this crossroads in her life, but perhaps it happened because she was open to the possibilities of what might, and did, cross her path. One day she found herself playing the role of a business executive with little opportunity for creative potential, and the next she was living a creative life painting and sculpting for a marionette company. With the help of a wonderful lady who became her mentor, Norma discovered many things that lay dormant within her and so put herself through many firsts such as painting, sculpting, set design, public speaking, puppeteering, writing, directing and performing to name just a few.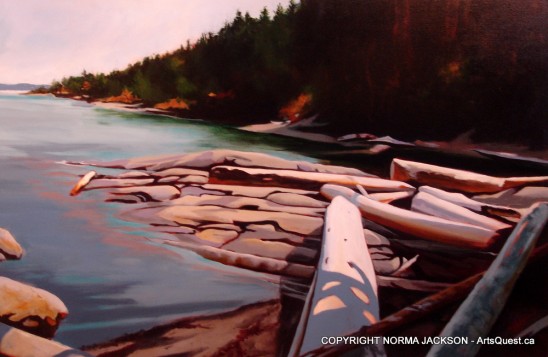 Eventually Norma found herself in the field of healing, and she discovered the healing properties of creativity, whether from creating for oneself or sharing one's creativity with others. Norma discovered that it doesn't matter if we are at the beginning of our life or coming to its end, the power of creativity can heal the smallest or biggest wounds. Her experience and her desire to help others led her and her band of marionette's to visit people in hospice care, and later she developed a highly effective marionette program for youth contemplating suicide. In her video interview Norma shared with us some heart wrenching stories that left a lump in my throat.
Click on the thumbnails below to see the larger image.

Often we think of art and creativity in such a limited way; something to be admired or something that only people with excess disposable income can enjoy, either to pay for art school, lessons or just to purchase someone's creative accomplishments. Norma is one artist, of many I'm sure, who have taken the merits of art to another dimension in society and as Norma says, "art is the life's blood of our society." Although her hospice work and the youth suicide program have been dismantled because of government funding cuts, her creative endeavours have changed the path of those who were dying by giving them comfort and peace, and to those who wanted to die by giving them a reason to live.
Today, Norma works on her own art and with great insight and a deep connection to her surroundings wherever she finds herself and with whomever she meets. She is interested in people, rituals, nature, abstract and just about anything that her open mind welcomes in. I was fascinated to hear her story and what led her to where she is today. These are the stories that keep me going in my life when the demon of doubt sometimes shows up unexpectedly. Perhaps they may do the same for you.
Please join us as Norma shares her journey by way of living a creative life. We love to hear from you so please leave a comment and share on social media. Thanks.