It has been a long time since I have walked through the doors of a grade school other than to vote. Except for the obvious technological advances not much has changed over the years with the kids themselves. There were still some of the older ones lingering in the hallways trying to avoid the inevitable, and still others who had stopped to pick up late slips at the office.
School was in session when we met up with Rielle Oswald. She teaches art and music at J.V. Humpheries Elementary-Secondary School in Kaslo, B.C. As we followed a student down the hallway to her class room, we could hear her setting up her students to begin a 5 minute sketch of a boy who happily volunteered to be the model; that left us with less than 5 minutes to talk to Rielle as we didn't want to interrupt the kids' creative flow. I think approaching anything we do in life should be like the 5 minute sketches. It forces us to use our time wisely, stop placing so much importance on the minor details and stop imprisoning our minds.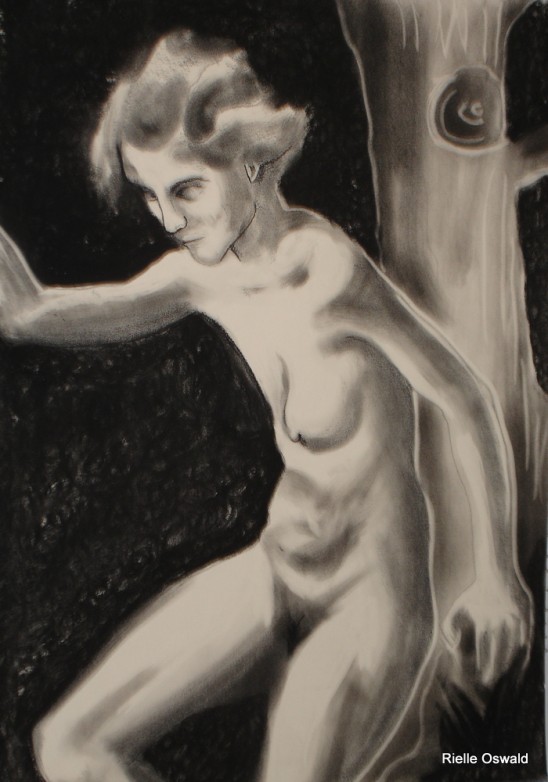 In regards to talking with Rielle, we would have liked a little more time but like she said in her interview, "It is about circumstance and what you do with it at that moment". I think this speaks pages about Rielle's approach to guiding her students down the creative process path as well as her approach to her own art. The more I learn about mixed media, the more fascinated I become. The possibilities are infinite. It must be so liberating to create something from whatever is within one's proximity at the time. Something I'm not sure about is the thought process but perhaps that is the point, there isn't one. I imagine it to be more like a chain reaction. Rielle's work is definitely not demure and reminds me of someone who doesn't stumble after trends but rather, is bold enough to wear lime green or yellow in the winter. Her work is independent and confident, much like the artist her self I would imagine.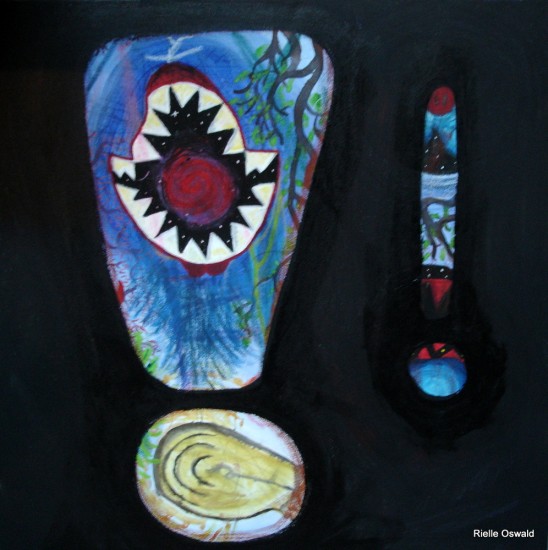 Check out her interview with Gary and me below.