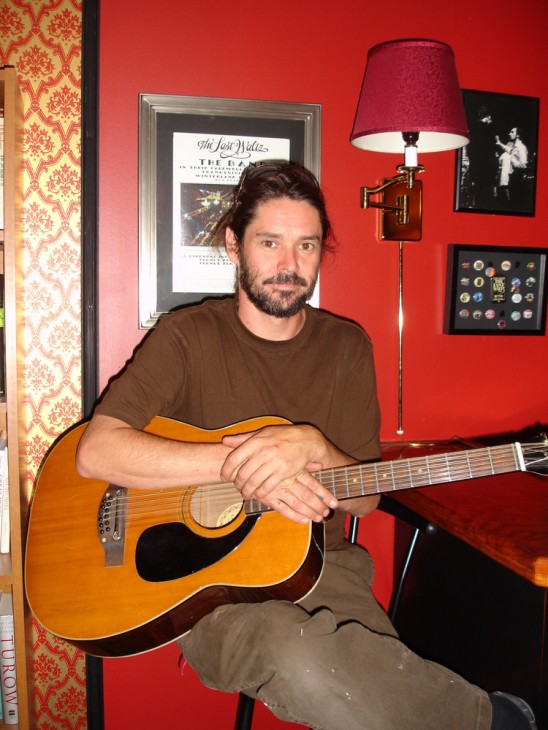 Daryll Duus got his first electric guitar from his grandmother when he was 13 years old. It was red. Mostly self-taught, after only a couple of lessons Daryll "took it from there" and never looked back.
Now, after 20 years of playing professionally, Daryll and his Duus Blues Band entertain the appreciative audiences with a mix of his own bluesy songs and those of other artists.
Shy at first on stage, as Daryll's skill level in his playing increased so did the confidence in his voice, soon belting out the lyrics and becoming the consummate entertainer, sometimes playing slide guitar with a beer bottle while standing on a patron's table. Great fun!
Daryll's music is also finding its way into film. The up and coming comedy web series Rust has credited Daryll's song Skullectro to the opening and closing soundtrack to the barefoot running comedy series.
Enjoy our interview with Daryll and his performance of one of his "lovey dovey" songs If I Had A Dream